Płyn do trudnych zabrudzeń 5 l (opakowanie uzupełniające)
100% roślinny koncentrat;
usuwa uporczywe zabrudzenia i tłuste osady ze wszystkich wodoodpornych powierzchni płaskich

Deferred Payments. Buy now, pay in 30 days, if you don't return it. More information
Buy now, pay later - 4 steps
When choosing a payment method, select PayPo

PayPo will pay your bill in the store.
On the PayPo website, verify your information and enter your social security number.
After receiving your purchase, you decide what suits you and what doesn't. You can return part or all of your order - then the amount payable to PayPo will also be reduced.
Within 30 days of purchase, you pay PayPo for your purchases at no additional cost. If you wish, you spread your payment over installments.
Easy return of products within

14

days from the date of purchase without giving reasons
Free delivery from

40,00 zł
Silny koncentrat roślinny z olejkiem pomarańczowym, który posiada doskonałe właściwości rozpuszczania tłuszczu. Usuwa uporczywe zabrudzenia i tłuste osady ze wszystkich wodoodpornych powierzchni płaskich: w kuchni, łazience, toalecie, warsztacie czy biurze. 
Podobnie jak wszystkie produkty SONETT, koncentrat jest w 100% biodegradowalny.
Dozowanie: 
Do czyszczenia uporczywych zabrudzeń - okapów kuchennych, piekarników, kuchenek, zanieczyszczonych sadzą szyb kominkowych oraz do usuwania tłuszczu z metali w warsztacie: w zależności od stopnia zabrudzenia używać nierozcieńczony lub rozcieńczyć z wodą w stosunku maksymalnie 1:10
Do mycia podłóg i okien: 5 ml koncentratu na 10 l wody
Środki ostrożności: Naturalny olejek pomarańczowy zawiera ok. 2,4 % limonenu, który może powodować miejscowe podrażnienia skóry.
Pojemność: 5 l
Skład: woda, C8-16 poliglukozyd alkilowy (glukozyd kokosowy, glukozyd laurylowy), siarczany C12-14 alkoholi tłuszczowych (laurylosiarczan sodu), alkohol, limonen, cytrynian sodu, zapach* (naturalne olejki eteryczne z pomarańczy słodkiej, bergamotki i kajeputowy), limonen*, linalol*, cytronelol*, geraniol*.
Skład wg EC 648/2004: Aqua, Alkylpolyglucoside C8–C16 (Coco Glucoside, Lauryl Glucoside), Sodium C12–C14 Fatty Alcohol Sulfate (Sodium Lauryl Sulfate), Alcohol, Limonene, Sodium Citrate, Parfum*, Limonene*, Linalool*, Citronellol*, Geraniol*.
* z upraw ekologicznych
Produkt certyfikowany przez: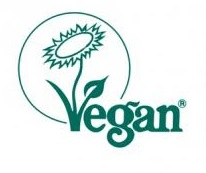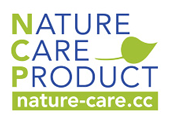 Informacje dodatkowe: Certyfikowany produkt ekologiczny (CSE, NCP). Nie zawiera surowców pochodzenia petrochemicznego, syntetycznych barwników, konserwantów czy środków zapachowych, chloru, fosforanów, wybielaczy optycznych czy składników pochodzących z martwych zwierząt. Produkt wegański.
Producent: Sonett OHG, Niemcy
LESS WASTE
Opakowanie z ograniczoną do minimum zawartością tworzyw sztucznych, bądz całkowicie ich pozbawione.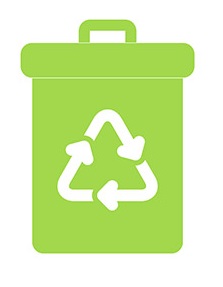 VEGAN
Produkt wegański - bez składników pochodzenia zwierzęcego.