Deferred Payments. Buy now, pay in 30 days, if you don't return it. More information
Buy now, pay later - 4 steps
When choosing a payment method, select PayPo

PayPo will pay your bill in the store.
On the PayPo website, verify your information and enter your social security number.
After receiving your purchase, you decide what suits you and what doesn't. You can return part or all of your order - then the amount payable to PayPo will also be reduced.
Within 30 days of purchase, you pay PayPo for your purchases at no additional cost. If you wish, you spread your payment over installments.
Easy return of products within

14

days from the date of purchase without giving reasons
Free delivery from

40,00 zł
Klasyka i nowoczesność: DLA NIEJ
Przejrzysty zapach, który zdobi kobietę niczym klejnot. Kwiatowy przepych okrywa skórę niczym zwoje najgładszego jedwabiu. 
Linię głowy tworzą: neroli, bergamotka oraz cytron. Cabreuva, fiołek i jaśmin składają się na linię serca. U podstaw kompozycji łączą się irys z cedrem i boronią.
100% naturalna woda toaletowa (Eau de Toilette) 80% Vol. w ręcznie napełnianym, kunsztownym flakonie, opakowanym w eleganckie etui.
TRADYCYJNA SZTUKA PERFUMERYJNA FLORASCENT
Wyjątkowa kolekcja szlachetnych, naturalnych perfum, wskrzeszających tradycyjną, XVII-wieczną europejską tradycję perfumeryjną. Czerpiąc z niej, stosujemy wyłącznie najczystsze esencje kwiatowe i specjalnie wyekstrahowane aromatyczne esencje roślinne zwane maceratami. Naturalne techniki destylacji i ekstrakcji pozwalają zachować naturalną, nieskażoną i niepowtarzalną aurę naszych surowców.
Głębokiej wiedzy na temat naturalnych metod produkcji perfum musi towarzyszyć ogromne doświadczenie w zakresie obchodzenia się z ekskluzywnymi i drogimi surowcami. Artystyczna wrażliwość oraz rzemieślnicze zdolności Rolanda Tentuniana - kreatora perfum z ponad dwudziestoletnim doświadczeniem i szeroką wiedzą na temat naturalnych zapachów - zrodziły tę wyjątkową kolekcję. Każdy produkt jest ręcznie napełniany w stylowe buteleczki, będące znakiem rozpoznawczym marki FLORASCENT. Nasze produkty - perfumy, wody toaletowe i zapachy do pomieszczeń - urzekają zapachem piękna i elegancji. 
Skład INCI: Alcohol, Aqua, Parfum (Fragrance), Limonene, Linalool, Citronellol, Geraniol, Coumarin, Citral, Eugenol, Benzyl Benzoate, Cinnamyl Alcohol, Benzyl Alcohol, Anise Alcohol, Benzyl Salicylate, Isoeugenol, Benzyl Cinnamate, Farnesol, Cinnamal, Evernia Prunastri Extract.
Opakowanie i pojemność: Flakon 30 ml z dyfuzorem. 1 aplikacja = 0,1 ml
Producent: Florascent Duftmanufaktur, Niemcy
LESS WASTE
Opakowanie z ograniczoną do minimum zawartością tworzyw sztucznych, bądz całkowicie ich pozbawione.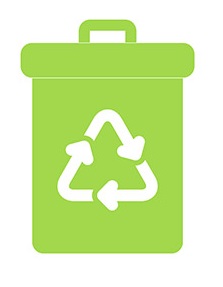 VEGAN
Produkt wegański - bez składników pochodzenia zwierzęcego.