Deferred Payments. Buy now, pay in 30 days, if you don't return it. More information
Buy now, pay later - 4 steps
When choosing a payment method, select PayPo

PayPo will pay your bill in the store.
On the PayPo website, verify your information and enter your social security number.
After receiving your purchase, you decide what suits you and what doesn't. You can return part or all of your order - then the amount payable to PayPo will also be reduced.
Within 30 days of purchase, you pay PayPo for your purchases at no additional cost. If you wish, you spread your payment over installments.
Easy return of products within

14

days from the date of purchase without giving reasons
Free delivery from

40,00 zł
Balsam po opalaniu z wyciągiem z aloesu, który odświeża i chłodzi skórę po opalaniu. Rokitnik wspiera regenerację skóry i przywraca jej miękkość. Dla pięknej i trwałej opalenizny. Odpowiedni do skóry wrażliwej. 
Pojemność: 2 ml
Skład: woda, olej sojowy*, estry gliceryny z kwasami cytrynowym i stearynowym, triglicerydy kwasu kaprynowego / kaprylowego, oliwa z oliwek*, gliceryna, masło kakaowe*, masło shea*, wyciąg z rokitnika zwyczajnego*, wyciąg z granatowca*, olej sezamowy*, olej jojoba*, olej z rokitnika zwyczajnego*, żel z aloesu*, alkohol, skwalan, wyciąg z herbaty chińskiej*, hialuronian sodu, guma ksantanowa, sól sodowa PCA, utwardzona lecytyna, mleczan sodu, tokoferol, bisabolol, zapach, limonen, linalol, cytronelol, cytral, geraniol.
Skład INCI: Aqua, Glycine Soja Oil*, Glyceryl Stearate Citrate, Caprylic/Capric Triglyceride, Olea Europaea Fruit Oil*, Glycerin, Theobroma Cacao Butter*, Butyrospermum Parkii Butter*, Hippophae Rhamnoides Extract*, Punica Granatum Extract*, Sesamum Indicum Oil*, Simmondsia Chinensis Oil*, Hippophae Rhamnoides Oil*, Olea Europaea Leaf Extract*, Aloe Barbadensis Gel*, Alcohol, Squalane, Camelia Sinensis Extract*, Sodium Hyaluronate, Xanthan Gum, Sodium PCA, Lecithin Hydrogenated, Sodium Lactate, Tocopherol, Bisabolol, Parfum, Limonene, Linalool, Citronellol, Citral, Geraniol.
* składniki pochodzące z certyfikowanych upraw ekologicznych
100 % wszystkich składników pochodzi z surowców naturalnych
99,2 % składników roślinnych pochodzi z certyfikowanych upraw ekologicznych
25,4 % wszystkich składników pochodzi z certyfikowanych upraw ekologicznych
Produkt certyfikowany przez: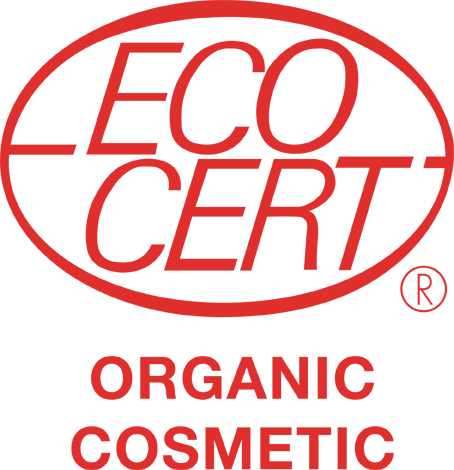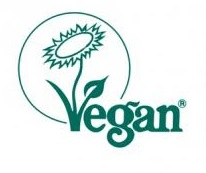 Informacje dodatkowe: Certyfikowany kosmetyk naturaly (EcoCert). Wolny od nanotechnologii, syntetycznych konserwantów, barwników, środków zapachowych, PEG czy produktów pochodzenia petrochemicznego. Nie zawiera składników pochodzących z martwych zwierząt. Nie testowany na zwierzętach. Produkt wegański.
Producent: eco cosmetics GmbH C. KG, Niemcy
eco cosmetics to:
pierwsza seria pielęgnacyjna wyprodukowana z certyfikatem neutralizowania emisji CO2
100% składników pochodzenia naturalnego
kosmetyki bez zawartości syntetycznych środków barwiących, zapachowych i konserwujących
kosmetyki bez zawartości PEG, SLS, parabenów, pochodnych ropy naftowej, silikonów i parafiny
nietestowane na zwierzętach