Deferred Payments. Buy now, pay in 30 days, if you don't return it. More information
Buy now, pay later - 4 steps
When choosing a payment method, select PayPo

PayPo will pay your bill in the store.
On the PayPo website, verify your information and enter your social security number.
After receiving your purchase, you decide what suits you and what doesn't. You can return part or all of your order - then the amount payable to PayPo will also be reduced.
Within 30 days of purchase, you pay PayPo for your purchases at no additional cost. If you wish, you spread your payment over installments.
Easy return of products within

14

days from the date of purchase without giving reasons
Free delivery from

40,00 zł
Przyjazna dla środowiska i w 100% wegańska. Trzon wykonany jest z drewna bambusowego, zaś włosie - z surowców odnawialnych na bazie oleju rycynowego.  
Średniotwarde włókna szczoteczki idealnie czyszczą zęby, przestrzenie międzyzębowe i dziąsła. 
Produkt w 100% wolny od BPA (bisfenolu A).
Sposób użycia: Zaleca się wymianę szczoteczki co 3 miesiące.
Producent: Wasserneutral GmbH, Niemcy
LESS WASTE
Opakowanie z ograniczoną do minimum zawartością tworzyw sztucznych, bądz całkowicie ich pozbawione.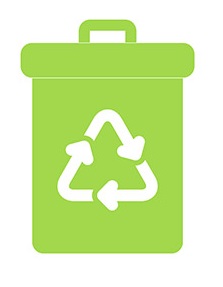 VEGAN
Produkt wegański - bez składników pochodzenia zwierzęcego.