Deferred Payments. Buy now, pay in 30 days, if you don't return it. More information
Buy now, pay later - 4 steps
When choosing a payment method, select PayPo

PayPo will pay your bill in the store.
On the PayPo website, verify your information and enter your social security number.
After receiving your purchase, you decide what suits you and what doesn't. You can return part or all of your order - then the amount payable to PayPo will also be reduced.
Within 30 days of purchase, you pay PayPo for your purchases at no additional cost. If you wish, you spread your payment over installments.
Easy return of products within

14

days from the date of purchase without giving reasons
Free delivery from

40,00 zł
100% ekologiczny płyn do toalet gruntownie usuwa brud, kamień i osady wapienne. 
Kwas cytrynowy rozpuszcza kamień i osady. Roztwór siarczanów alkoholi tłuszczowych z oleju kokosowego i niejonowe tensydy cukrowe zwiększają skuteczność rozpuszczania zabrudzeń. Roślinny środek zagęszczający zapewnia przyczepność płynu do czyszczonej powierzchni. Naturalne olejki eteryczne z kontrolowanych upraw biologicznych (mięta, mirt) nadają świeży, przyjemny zapach.
Pojemność: 750 ml
Skład: woda, kwas cytrynowy, alkohol, poliglukozyd alkilowy C10-16 (glukozyd laurylowy), siarczany alkoholi tłuszczowych C12-14 (laurylosiarczan sodu), polisacharydy (guma ksantanowa), zapach*, linalol*, limonen*.
Skład wg EC 648/2004: Aqua, Citric Acid, Alcohol, Alkylpolyglucoside C10-C16 (Lauryl Glucoside), Sodium C12– C14 Fatty Alcohol Sulfate (Sodium Lauryl Sulfate), Polysaccharide (Xanthan Gum), Parfum*, Linalool*, Limonene*.
* składniki pochodzące z kontrolowanych upraw biologicznych 
Produkt certyfikowany przez: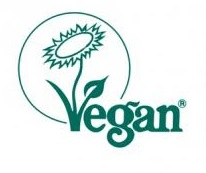 Informacje dodatkowe: Certyfikowany produkt ekologiczny (Eco Garantie). Produkt nie zawiera surowców pochodzenia petrochemicznego, syntetycznych barwników, konserwantów czy środków zapachowych, chloru, fosforanów, wybielaczy optycznych czy składników pochodzących z martwych zwierząt. Produkt wegański.
Producent: Sonett OHG, Niemcy