bezzapachowa;
łagodzi i nawilża
Łagodna, bezzapachowa emulsja na bazie oleju migdałowego i masła shea, stanowiąca lżejszą wersję kremu z linii SHEA. Nawilża i wygładza, sprawiając, że skóra staje się miękka i elastyczna. Łagodzi zaognione, podrażnione partie skóry, chroniąc ją przed przesuszeniem. 
Wszystkie produkty z linii SHEABUTTER są pozbawione olejków eterycznych, wyciągów ziołowych czy surowców pszczelich. Podobnie jak wszystkie pozostałe produkty Martina Gebhardt, nie zawierają one substancji powierzchniowo-czynnych, surowców syntetycznych bądź identycznych z naturalnymi, wosków parafinowych, ani syntetycznych substancji konserwujących, barwiących lub zapachowych.
Linia SHEABUTTER jest całkowicie pozbawiona substancji, które mogłyby podrażnić skłonną do reakcji alergicznych skórę. Ilość komponentów jest ograniczona do minimum, i są one możliwie najłagodniejsze.
Sposób użycia:
Rano:  po oczyszczeniu twarzy należy nanieść Tonik SHEABUTTER, aby odświeżyć skórę i dostarczyć jej rewitalizującej pielęgnacji. Tonik najlepiej jest dokładnie wklepać, tak aby pobudzić krążenie w skórze. Następnie delikatnie wklepać w lekko wilgotną skórę niewielką ilość Kremu SHEABUTTER. Jeżeli preferowany jest krem o lżejszej konsystencji, należy rozprowadzić w dłoni porcję Kremu wielkości ziarnka grochu wraz z porcją Emulsji SHEABUTTER.
Wieczorem: wystarczy oczyścić skórę Mleczkiem oczyszczającym, które odbudowuje warstwy lipidowe skóry, stanowiąc wystarczającą ochronę podczas nocnego odpoczynku.
Noc to czas, kiedy nasza skóra powinna oddychać swobodnie i odpoczywać. Naturalny pot i produkty przemiany materii powinny móc znaleźć swobodne ujście. Taka pielęgnacja sprawia, że skóra pozostaje zdrowa i odzyskuje naturalną równowagę.
Pojemność: 2 ml
Skład: woda, olej migdałowy°, masło shea*, masło kakaowe°, hydrolat z kwiatów róży damasceńskiej°, wyciąg z czarnego bzu°, alkohol cetylowy, alkohol cetearylowy i cetearylowy siarczan sodu, złoto, srebro, wyciąg z masła shea*.
Skład INCI: Aqua, Prunus Amygdalus Dulcis Oil°, Butyrospermum Parkii Butter*, Theobroma Cacao Seed Butter°, Rosa Damascena Flower Water°, Sambucus Nigra Extract°, Cetyl Alcohol, Cetearyl Alcohol and Sodium Cetearyl Sulfate, Gold, Silver, Butyrospermum Parkii Butter Extract*.
° składniki pochodzące z upraw Demeter
* składniki pochodzące z rolnictwa ekologicznego
100% składników pochodzi z surowców naturalnych. 66-90% składników roślinnych pochodzi z upraw biodynamicznych certyfikowanych przez Demeter; pozostały udział składników roślinnych stanowią surowce pochodzące z rolnictwa ekologicznego.
Produkt certyfikowany przez: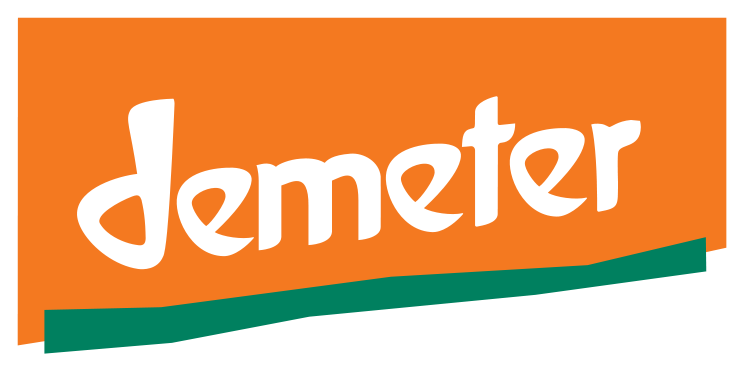 Informacje dodatkowe: Certyfikowany kosmetyk biodynamiczny (DEMETER). Nie zawiera olejów mineralnych, parabenów, silikonów, składników pochodzących z martwych zwierząt, syntetycznych środków barwiących, zapachowych czy konserwujących. Nie testowany na zwierzętach. Produkt wegański.
Producent: Martina Gebhardt Naturkosmetik GmbH, Niemcy