Deferred Payments. Buy now, pay in 30 days, if you don't return it. More information
Buy now, pay later - 4 steps
When choosing a payment method, select PayPo

PayPo will pay your bill in the store.
On the PayPo website, verify your information and enter your social security number.
After receiving your purchase, you decide what suits you and what doesn't. You can return part or all of your order - then the amount payable to PayPo will also be reduced.
Within 30 days of purchase, you pay PayPo for your purchases at no additional cost. If you wish, you spread your payment over installments.
Easy return of products within

14

days from the date of purchase without giving reasons
Free delivery from

40,00 zł
Główny składnik tabletek SONETT stanowi soda, krzemiany oraz sulfonowany olej rącznikowy. Usuwają one pozostałości posiłków oraz emulgują i rozpuszczają tłuszcz. Naturalny środek wybielający (nadwęglan sodowy) usuwa osady z kawy i herbaty. Cytryniany oraz kwas poliasparginowy nie dopuszczają do odkładania się osadu wapiennego.
Wszystkie składniki tabletek, podobnie jak i pozostałych produktów SONETT, są w 100% biodegradowalne.
Ważne uwagi: 
Tabletki do zmywarki SONETT są odpowiednie wyłącznie do zmywarek z ustawialnym zmiękczaniem wody. 

Używając produktów SONETT należy ustawić regulator zmiękczacza wody w zmywarce, tak jakby woda była o jeden przedział twardsza, niż jest w rzeczywistości. Aby zmywanie przebiegało optymalnie należy zadbać o to, by w zmiękczaczu wody zawsze była wystarczająca ilość soli regenerującej. 

Tabletki nie są odpowiednie do mycia srebra, kryształów i ręcznie malowanej porcelany. 

Produkt przechowywać w miejscu niedostępnym dla dzieci. Nie wdychać pyłu powstałego z produktu. W razie kontaktu z oczami lub skórą natychmiast obficie spłukać i skonsultować się z lekarzem. W razie połknięcia natychmiast zasięgnąć porady lekarza pokazując opakowanie.
Dozowanie: 1-2 tabletek na jedno mycie, w zależności od stopnia zabrudzenia naczyń.
Waga netto: 16 kg
Ilość: 800 szt.
Skład: >30% cytryniany; 15-30% soda; 5-15% nadwęglan sodu, krzemiany, wodorowęglan sodu; 1-5% sól sodowa kwasu poliasparaginowego, sól sodowa kwasu iminodibursztynowego, tenzydy anionowe (sulfonowany olej rycynowy), niejonowe tenzydy cukrowe; < 1% olej rzepakowy*. 
Skład zgodnie z rozporządzeniem (WE) nr 648/2004: Sodium Citrate, Sodium Carbonate, Sodium Percarbonate, Sodium Metasilicate, Sodium Bicarbonate, Sodium Polyaspartate, Sodium Iminodisuccinate, Sodium Silicate, Sulfated Castor Oil, Alkylpolyglucoside C8-16, Potassium Soap*.
Produkt certyfikowany przez: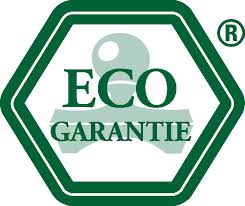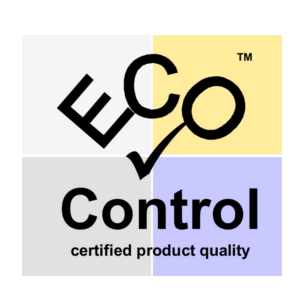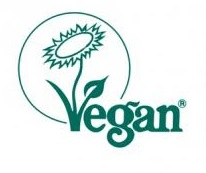 Informacje dodatkowe: Certyfikowany produkt ekologiczny. Produkt nie zawiera surowców pochodzenia petrochemicznego, syntetycznych barwników, konserwantów czy środków zapachowych, chloru, fosforanów, wybielaczy optycznych czy składników pochodzących z martwych zwierząt. Produkt wegański.
Producent: Sonett OHG, Niemcy