Deferred Payments. Buy now, pay in 30 days, if you don't return it. More information
Buy now, pay later - 4 steps
When choosing a payment method, select PayPo

PayPo will pay your bill in the store.
On the PayPo website, verify your information and enter your social security number.
After receiving your purchase, you decide what suits you and what doesn't. You can return part or all of your order - then the amount payable to PayPo will also be reduced.
Within 30 days of purchase, you pay PayPo for your purchases at no additional cost. If you wish, you spread your payment over installments.
Easy return of products within

14

days from the date of purchase without giving reasons
Free delivery from

40,00 zł
Wyjątkowo delikatny krem o właściwościach łagodzących podrażnienia. Zawiera wyciąg z przesyconych energią słońca kwiatów nagietka. Łagodna lanolina (wosk wełniany) otula delikatną skórę najmłodszych niczym kaszmir, chroniąc ją i pielęgnując. Jak wszystkie produkty dla dzieci MARTINA GEBHARDT, krem jest odpowiedni do skóry alergicznej, atopowej i dotkniętej łuszczycą; zarówno dla dzieci i niemowląt, jak i dla dorosłych.
Produkty do pielęgnacji skóry – w szczególności dziecięcej i niemowlęcej – powinny być racjonowane oszczędnie, tak aby wspierać naturalne funkcje skóry, a nie je zastępować. Kremy i olejki należy nakładać cienką warstwą i dobrze wmasować. Taki masaż, miejscowo pobudzając krwiobieg, sprzyja lepszemu przyswajaniu substancji aktywnych.
Pojemność: 50 ml;
Opakowanie z białego szkła
Skład: woda, oliwa z oliwek°, lanolina, wosk pszczeli°, wyciąg z kwiatów nagietka lekarskiego°, hydrolat z kwiatów róży damasceńskiej°, wyciąg z czarnego bzu°, tokoferol, złoto, srebro.
Skład INCI: Aqua, Olea Europaea Fruit Oil°, Lanolin, Cera Alba°, Calendula Officinalis Flower Extract°, Rosa Damascena Flower Water°, Sambucus Nigra Extract°, Tocopherol, Gold, Silver.
° składniki pochodzące z upraw kontraktowanych przez Demeter
Wszystkie składniki pochodzą z surowców naturalnych, pozyskiwanych z kontrolowanych upraw biologicznych oraz kontraktowanych przez Demeter. 66-90% wszystkich składników pochodzi z upraw certyfikowanych przez Demeter.
Produkt certyfikowany przez: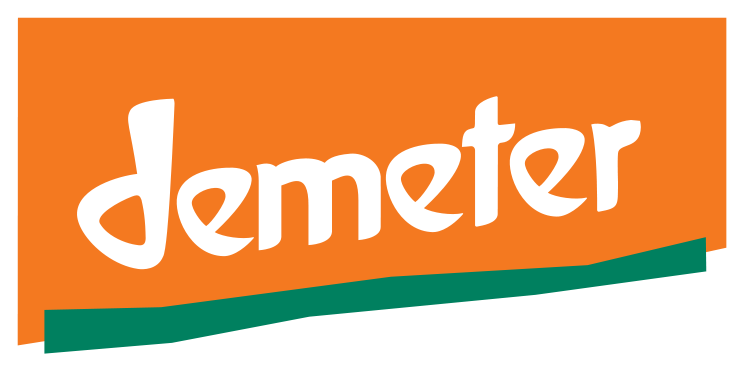 Informacje dodatkowe: Certyfikowany kosmetyk biodynamiczny (DEMETER). Nie zawiera olejów mineralnych, parabenów, składników pochodzących z martwych zwierząt, syntetycznych środków barwiących, zapachowych czy konserwujących. Nie testowany na zwierzętach.
Producent: Martina Gebhardt Naturkosmetik GmbH, Niemcy
LESS WASTE
Opakowanie z ograniczoną do minimum zawartością tworzyw sztucznych, bądz całkowicie ich pozbawione.